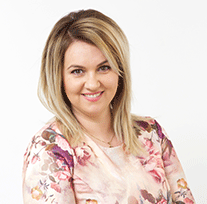 Economic manager, Expert accountant
gina.macare@expertmind.ro
0749.063.683
0374.490.137 – interior 2
Accountancy services
Outsourcing services through counselling companies with specific activities is a mature decision. Gain benefits by acquisition of accountancy services by experts! EXPERT MIND expertise is the result of thousands of working hours and many difficult situations successfully managed.
Are you looking for a trustworthy accountant for a long collaboration?
With an experience of over 11 years and relevant results, we are trustworthy business partners in the field of financial-accounting management.
In our working endeavour we are counting on our team of 19 experts cwith high experience and practical knowledge for the programmes: WINMENTOR, SAGA, NEXUS, SMARTBILL CONTA.
Irrespective of the enterprise age or size, if it is just starting or with a history behind,pwe take in our hands the financial-accounting activity.First step is to identify all the firm's problems and, secondly, to apply personalized solutions on the right moment so the benefits will be maximum.
How are we different from other accountancy companies? Well, on demand we put at our clients' disposal staff who work even in their headquarters, function of the number of working hours established by the mutual agreement.
Outsourcing the accountancy activity letting us to manage it and you have more time for developing your business!
Complete preparation of accountancy documents, from basic documents to the balance sheet
Preparation and submission of specific statements of applicable low
Legal representation with ANAF
Monthly activity reports
Online accountancy counselling
Payable taxes optimisation and solution implementation to reducing them
Assistance in case of legal checks
Assistance in implementation of an accountancy software
Choose one of the packages below, based on the company size and needs:
COMPLETE Subscription
Accounting checking services
Managing ANAF relation
Creation of a synthetized monthly report regarding the firm financial-accounting situation
Financial and accounting counselling for a 30 minutes per month
Preparing all monthly payment instruments for debts to the state
BENEFITS
 It is addressed to the clients that need a package which includes certification. It represents an opportunity for the companies which don't have an internal specialist qualified for accountancy activities regarding the declarations and the balance sheet. The package provides safety, correctness and completeness of fiscal activity.
Assistance for your internal staff from your accounting department.
FEE CALCULATOR FOR COMPLETE SUBSCRIPTION
EXPERT SUBSCRIPTION
Complete accountancy services
Managing ANAF relation
Creation of a synthetized monthly report regarding the firm financial-accounting situation
Financial and accounting counselling for a 30 minutes per month
Preparing all monthly payment instruments for debts to the state
BENEFITS
It is addressed to the clients that needs a package which includes all monthly tax obligations and the annual reports (clients oriented to minimum price)
Extra-payment for additional services, when they are requested
EXECUTIVE Subscription
Managing ANAF relation
Creation of a synthetized monthly report regarding the firm financial-accounting situation
Financial and accounting counselling for a 30 minutes per month
Preparing all monthly payment instruments for debts to the state
Recommendation for tax optimisation
Placement of the specialized staff to the clients' headquarters
Dedicated management report (incomes and expenditures budgets, cash flow)
Statistics regarding the achievement level of annual objectives
Personalized financial reports, submitted and explained with monthly recurrence to the company manager
BENEFITS
Qualified specialist dedicated to the client
Efficient structure of acquisitions in order to gain benefits or taxes' reliefs
Minimising transaction taxes costs (incoming taxes, VAT etc.)/li>
Minimizarea costurilor fiscale ale tranzactiilor (impozit pe profit, TVA etc.)
Monthly management reports
Department organisation
Financial management