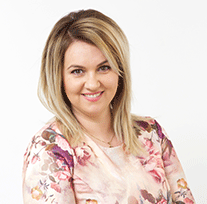 Gina Macare
Economic manager
Expert accountant
gina.macare@expertmind.ro
0749.063.683
0374.490.137
Financial audit services
Our financial audit service helps you to know where your business is at the moment and where it is heading or can go. Clarity in business is extremely important and is the one underlying the evolution of a company.
Financial audit consists of the rigorous analysis of a company's financial statements based on sound elements. More than figures, charts, and reports, financial audit involves understanding the risks your business is facing, as well as providing cost-effective solutions for profitable decisions.
EXPERT MIND,, a company with over 10 years of experience, provides you with financial audit services in line with International Auditing Standards (ISAs).
In order to express an objective and independent opinion on the annual financial statement, the auditor is bound to observe all the conditions provided by the law.
At the end of the process, the auditor delivers a series of documents documents that represent his responsible opinion:
Financial audit report on the client's financial statements.

A confidential letter addressed to management that remarks the main deficiencies of the internal control system and various issues identified during the financial audit which, in the auditor's opinion, are required to be presented to management.
Our statutory financial auditing and internal audit services are performed according to pre-established rules, encompassed in legal or professional standards or norms, which become quality criteria.
Statutory financial audit, review and compilation engagements
Audit of European projects
Audit procedures
Certification of balance sheets
Statutory and group financial statements
The proper audit activity involves:
Preparation of annual audit reports (short report for Trade Register and detailed report – confidential letter), in accordance with the International Auditing Standards, accepted by the Chamber of Financial Auditors of Romania;
Comparative analysis of the main financial indicators of the company;;
Identifying the most appropriate accounting policies;
Appreciation of internal audit;;
The criteria a company carries out at the end of the financial year determines whether or not it is required to conduct a financial audit in accordance with the legislation in force.
Thus, it is necessary to carry out an audit if, at the end of the financial year, you meet two of the following criteria:
total assets over 3,650,000 Euros
net turnover over 7,300,000 Euros
Average number of employees during the financial year of 50 or more